The picture below is the traffic usage Digital media in thailand

More Info : https://wiki.smu.edu.sg/digitalmediaasia/Digital_Media_in_Thailand
We, QuinL Thailand, realized in the importance of social networks like "Facebook" and the number of users of social networks is increasing in every country which estonishing numbers. Worldwide over 500 million (!) people are regularly using social networks.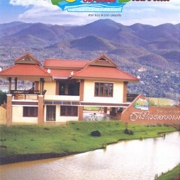 As we are marketing our members products on the internet, we developed a special social networking application. This is a new service included for members of QuinL B2B Online directory (apart from your 1st page Google listing).
Visitors from QuinL website can comment on your products / services and friends from friends will automatically see your products thus enhancing the exposure even more !
QuinL members can Login to access and manage the comments on your products / services either for answering or deleting unwanted comments in QuinL Backend System as you can see below.
Before you can use all the adventages of sharing your own product on social networks, your products have to be listed in the first page of Google. This service is included for our members and served by QuinL. You can see all your benefits or call us for more information at Call Center: 088 5577 950